Casting the Muzoracle
The Muzoracle is a music-based counseling tool created by Jeff Kingfisher, consisting of an 89-card deck and thirteen twelve-sided dice. In addition to suggesting music, the cards and dice also supply ideas, which, with Jeff's help, clients weave into a story that is meaningful or helpful to them. Meanwhile, Jeff plays the underscore the oracle inspires, which adds emotional depth and inspiration as the casting unfolds.
Unlike traditional Tarot readings, Muzoracle castings are not predictive—they are a creative experience, and clients receive something that truly belongs to them, that comes from their own depths. The takeaway is empowerment and insight.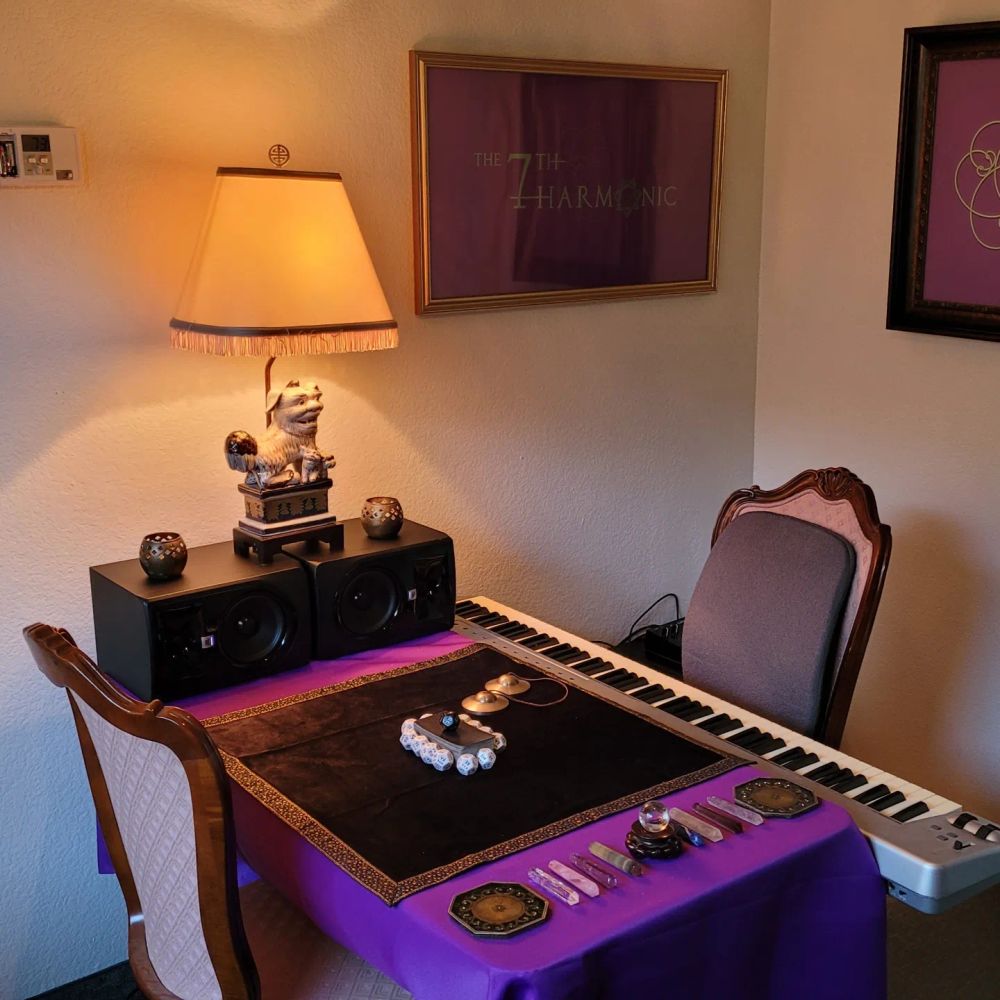 From Jeff's clients— 
... a true healer and a wonderful musician ... [a} collaborative story-telling journey that reaches deep into your being ... Amanda N. 
... cerebrally innovative, emotionally cathartic, and spiritually inspiring ... Brian S. 
... a kind, compassionate, and very talented provider ...  Barbara B. 
... a wonderfully caring person with a soothing voice  ... for seekers of solace and guidance, I highly recommend Jeff & Muzoracle ... Ian D. 
... the most amazing and unique reading I have ever had... James B.